Out of Hours 1-2-1 Appointments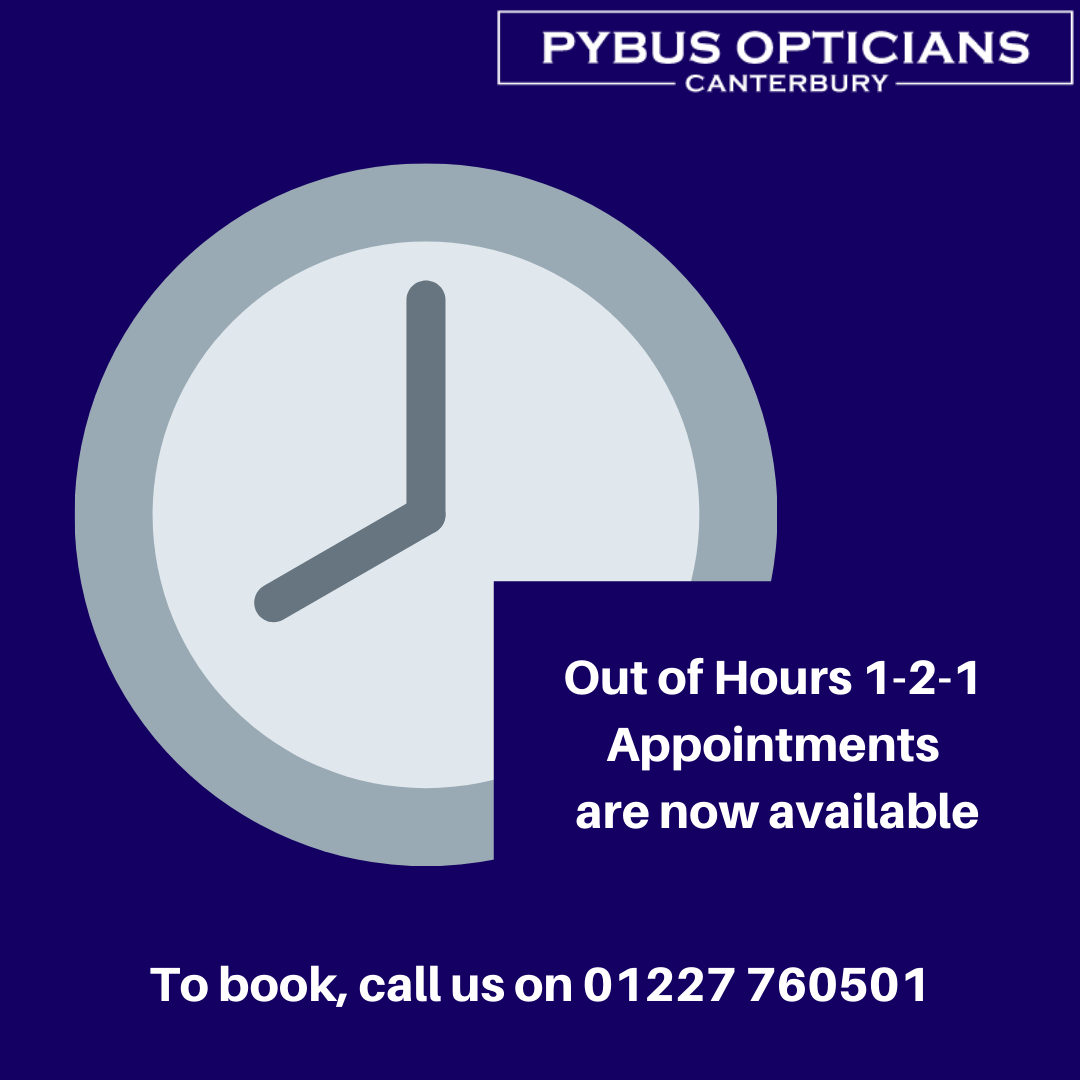 We are now offering out of hours 1-2-1 appointments for those patients who would prefer a quiet shop for their eye examination and for choosing spectacles.
The appointment will be conducted with only our Optometrist and Dispenser present. There will be no other members of the public in the practice at the same time.
Appointments will be made available at 8am, 5pm & 6pm.
If you would like a 1-2-1 out of hours appointment, please contact us on 01227 760501