Is your child starting school in September? Have they ever had their eyes tested?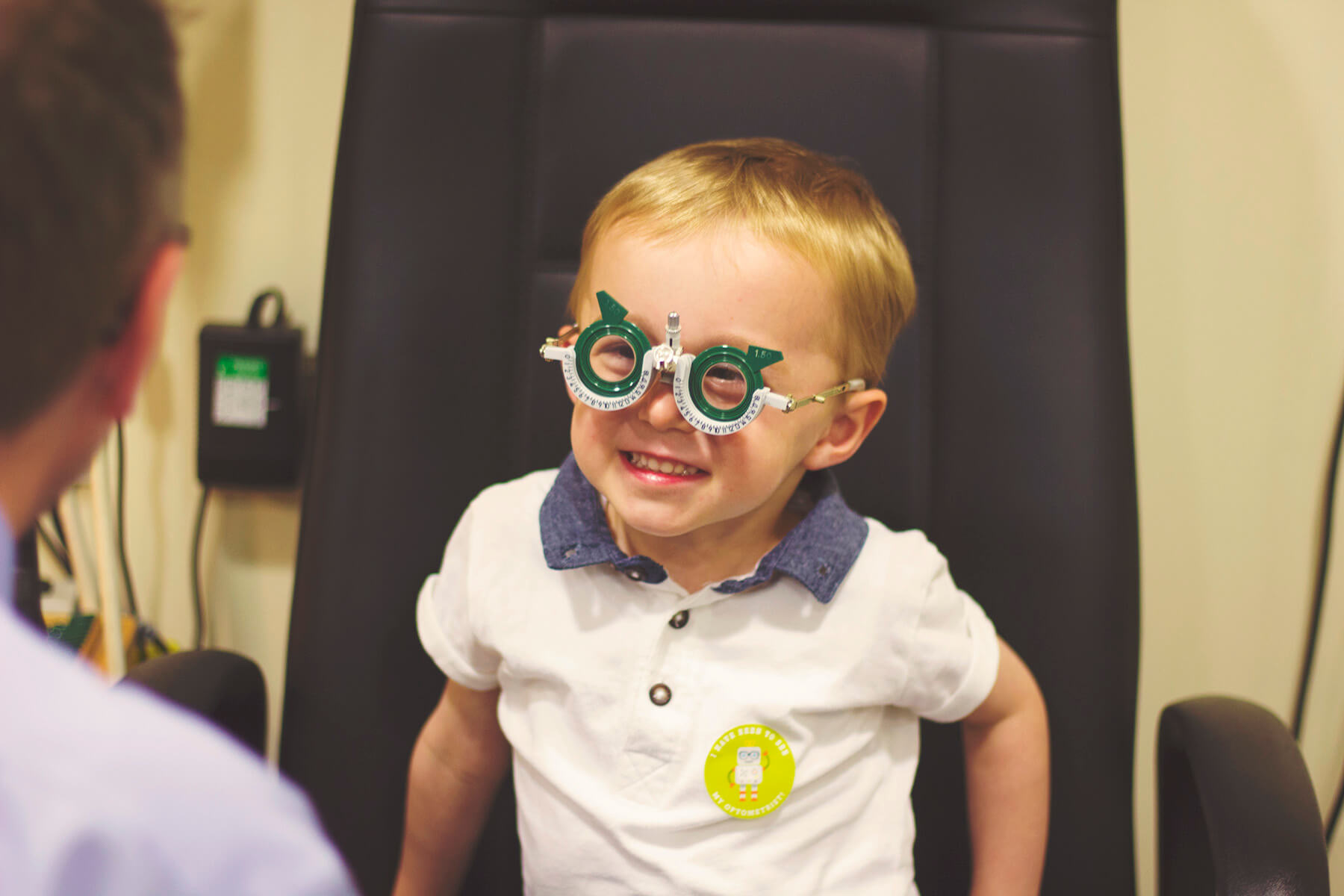 Is your child starting school in September?  Have they ever had their eyes tested? Did you know that an eye test is free (NHS-funded) for school children?
Most very young children have their eyesight assessed as part of their routine developmental checks, but the AOP (Association of Optometrists) recommends that your child have their first eye examination by a qualified optometrist at around the age of three and certainly before they go to school.
Even if your child is too young to talk or unable to read a letter chart, we can still examine their eyes. We use a range of techniques and tools which allows us to use pictures, shapes and numbers to check your child's vision at any age. Using these tools will also help to put your child at ease and make it a fun experience too!
Research has shown that one in five school children have an undetected eye problem and with around 80% of a child's learning occurring visually, many children cannot see well enough to reach their full potential.
Having an eye examination before your child starts school means that any problems that they may have can be identified early, setting them up for a happy and fulfilling school life. Not being able to see clearly can be confusing in a busy classroom and remember your child may not even be aware that they have a problem.
And of course the sooner that vision problems are detected, the better the outcome. Conditions such as squint and amblyopia (lazy eye) can be treated more effectively if they are picked up earlier. And that could make a huge difference to your child.
It's often difficult to tell whether your child has vision problems, but here are a few things to look out for:
– One eye turns in, out, up or down
– Complains of frequent headaches
– Screws up eyes when reading or watching television or sits too close
– Frequently rubs eyes
– Loses their place while reading, or using a finger to guide their eyes
– Avoids reading, writing or drawing
– Suffers from watery eyes
– Has difficulty catching a ball
– Falls behind in school or pre-school
Children under the age of 16 (or under 19 if in full time education) are entitled to a free NHS-funded eye examination, plus an optical voucher, which entitles parents or carers to help towards the cost of glasses or contact lenses if required.
Here at Pybus Opticians, we stock a wide range of frames specially designed for children with a variety of styles to suit all tastes. Many of these frames have soft nose pads for extra comfort and sprung hinges to withstand the extra wear and tear inflicted by kids. We have a range of themed frames, including favourites, such as Peppa Pig, Batman and Disney Frozen as well as some designer children's Rayban frames too.
Regular eye examinations are a vital part of your child's healthcare and personal development, so don't delay and contact us at Pybus Opticians on 01227 760501 to book an appointment.